I'm planning on making Christmas gifts for friends this year. Kathie, cover your eyes. I was thinking about doing homemade s'mores - well, homemade marshmallows and graham crackers
not
homemade chocolate. Then, while cruising
Food Gawker
I came across
a blog
that featured these cookie cutters...I think I've GOT to have them! There are a couple of shops in my area that carry them, so I'll be looking for them and if I can't find them, I'm definitely ordering them online.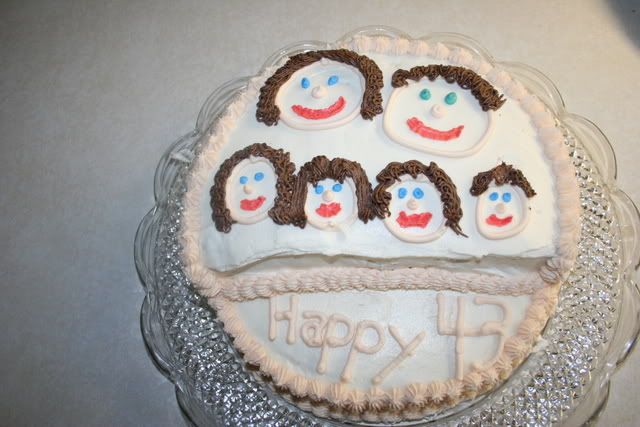 Now, if you know me, you know why these appeal to me - I have this total goofball sense of humor and these feed right into it (ha! that's funny and I wasn't trying to be..."
feed
right into it" and they're cookie cutters...get it?). Plus I have four kids who are always right under foot when I'm in the kitchen. I can well imagine one of my kids biting the arm, leg or head off any gingerbread men I'm trying to make as gifts. After all...you saw what happened to my birthday cake, right? Oh, you didn't? My two-year-old helped herself to about one-third of one of the layers while it was cooling so my cake ended up looking like this...
Yeah, that 1/3rd of a layer is gone due to the gnoshing of a two-year-old foodie. :) So,
now
do you see the appeal of the gingerbread men cookie cutters - at least their appeal to me?